Legendary Restaurant Brands: International, multi-brand franchisor of Bennigan's, Steak & Ale, and Bennigan's On the Fly restaurants!
Legendary Restaurant Brands owns the iconic Bennigan's and Steak and Ale brands – the pioneers of casual dining – as well as the non-traditional brand, Bennigan's On The Fly. Bennigan's is a high-energy neighborhood restaurant and tavern that is redefining and leading casual dining again. With chef-driven food, innovative drinks and warm, friendly Irish hospitality, our restaurants deliver memorable dining experiences to every guest and offers a franchise model capable of compelling returns on investment. Steak and Ale is another American Original poised for a triumphant return. Redefined as a 21st Century polished-casual concept, the new Steak and Ale will once again set the standard for affordable, family-friendly steakhouses.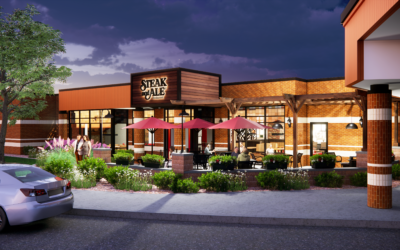 ONE OF THE MOST LEGENDARY RESTAURANTS IN AMERICA IS PLANNING TO RETURN IN APRIL. OCTOBER 24, 2023 DANNY KLEIN Paul Mangiamele has always understood the gravity of the task ahead. Often, when a restaurant enters a new market, it circles a 15–20-mile radius and asks...
read more
P.O. Box 703765 Dallas, TX 75370