Legendary Restaurant Brands: International, multi-brand franchisor of Bennigan's, Steak & Ale, and Bennigan's On the Fly restaurants!
Legendary Restaurant Brands owns the iconic Bennigan's and Steak and Ale brands – the pioneers of casual dining – as well as the non-traditional brand, Bennigan's On The Fly. Bennigan's is a high-energy neighborhood restaurant and tavern that is redefining and leading casual dining again. With chef-driven food, innovative drinks and warm, friendly Irish hospitality, our restaurants deliver memorable dining experiences to every guest and offers a franchise model capable of compelling returns on investment. Steak and Ale is another American Original poised for a triumphant return. Redefined as a 21st Century polished-casual concept, the new Steak and Ale will once again set the standard for affordable, family-friendly steakhouses.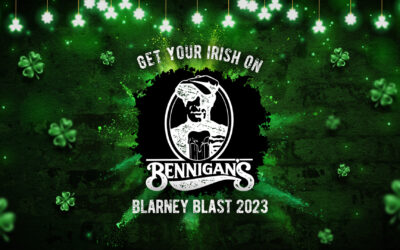 Iconic restaurant brand rings in St. Patrick's day with return of Blarney Blast™ menu, available from March 1-30 Dallas, TX  (RestaurantNews.com)  The luck of the Irish is riding the rainbow back to Bennigan's just in time for every leprechaun's favorite holiday!...
read more
P.O. Box 703765 Dallas, TX 75370