A once-popular Dallas-based chain is getting a revival, beginning first with baby steps. Bennigan's, the Irish-pub-styled neighborhood tavern, has opened two ghost kitchen operations in DFW called Bennigan's On The Fly, that are serving a concise menu of Bennigan's classics including the famed Monte Cristo sandwich.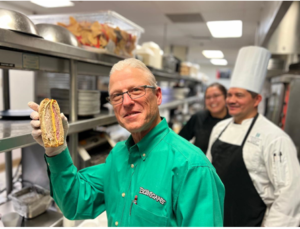 The two kitchens opened in late January at the following locations in Dallas-Fort Worth:
Richardson: Renaissance Dallas Richardson Hotel, at 900 E. Lookout Dr.
Grapevine: Embassy Suites by Hilton Dallas DFW Airport, at 2401 Bass Pro Dr.
Their opening is part of a revival by Legendary Restaurant Brands, a Dallas-based restaurant company that recently signed a development agreement to open Bennigan's and Steak and Ale across the U.S.
Both Bennigan's and Steak and Ale were founded by restaurateur Norman Brinker, founder of Brinker International. Steak & Ale was founded in 1966, and beloved for providing a steakhouse experience at a less expensive price. Bennigan's was founded a decade later.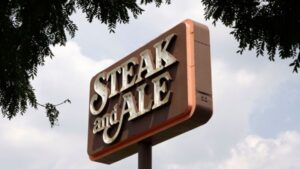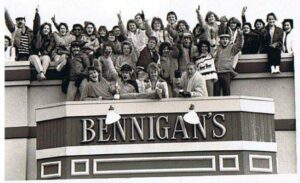 Both faltered in 2008 after the company filed for Chapter 7 bankruptcy, and all of the Steak and Ale locations were closed. But there are currently eight Bennigan's locations remaining in the U.S., including two in Texas, in Monahans and Borger, plus four On The Fly locations that include two in the DFW area and two in Iowa.
CEO Paul Mangiamele joined Bennigan's in 2011 to overhaul the chain, then purchased Bennigan's, along with Steak and Ale, housing them under a new company called Legendary Restaurant Brands LLC.
Mangiamele is passionate about the brands and is partnered with a company called Endeavor Properties to bring them back, including a Steak and Ale in the Dallas-Fort Worth area, though no leases have yet been signed, he says.
He scored a recent victory when Bennigan's earned a major role in a film called About Fate, released in September 2022, in which Bennigan's is featured during key scenes throughout, including menu items as as the Turkey 'O Toole sandwich, Death by Chocolate dessert, and Peach on the Beach drink getting prominent placement.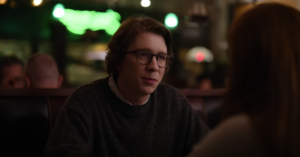 The scenes were filmed in a shuttered location in Boston; Mangiamele shipped vintage fixtures from Dallas to serve as set pieces and also appeared as an extra with his wife and business partner Gwen.
Bennigan's On The Fly is considered a "host kitchen" rather than a ghost kitchen, and is managed by Franklin Junction, a company that runs e-commerce platforms for restaurants and does to-go orders and delivery.
The On The Fly menu is an abridged version which includes:
Monte Cristo
Kilkenny Country Chicken Salad
Buffalo wings
Hogan's egg rolls
Sheela's sriracha shrimp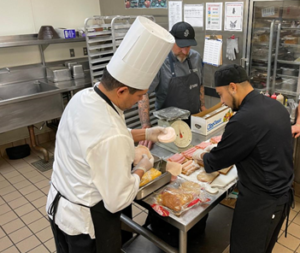 Bennigan's helped popularize the Monte Cristo greatly, and still has legions of fans who crave it. Its version has honey wheat bread with ham, turkey, Swiss, and American cheese that's batter-dipped, fried, coated with powdered sugar, and served with red raspberry preserves.
Orders are available for lunch and dinner via Uber Eats and DoorDash. There is also food hall at the hotel, where people can pick up a to-go order, or hotel guests can order to their rooms.